ACUYOGA WORKSHOP
April 21, 2022 @ 6:00 pm

-

7:30 pm

200د.إ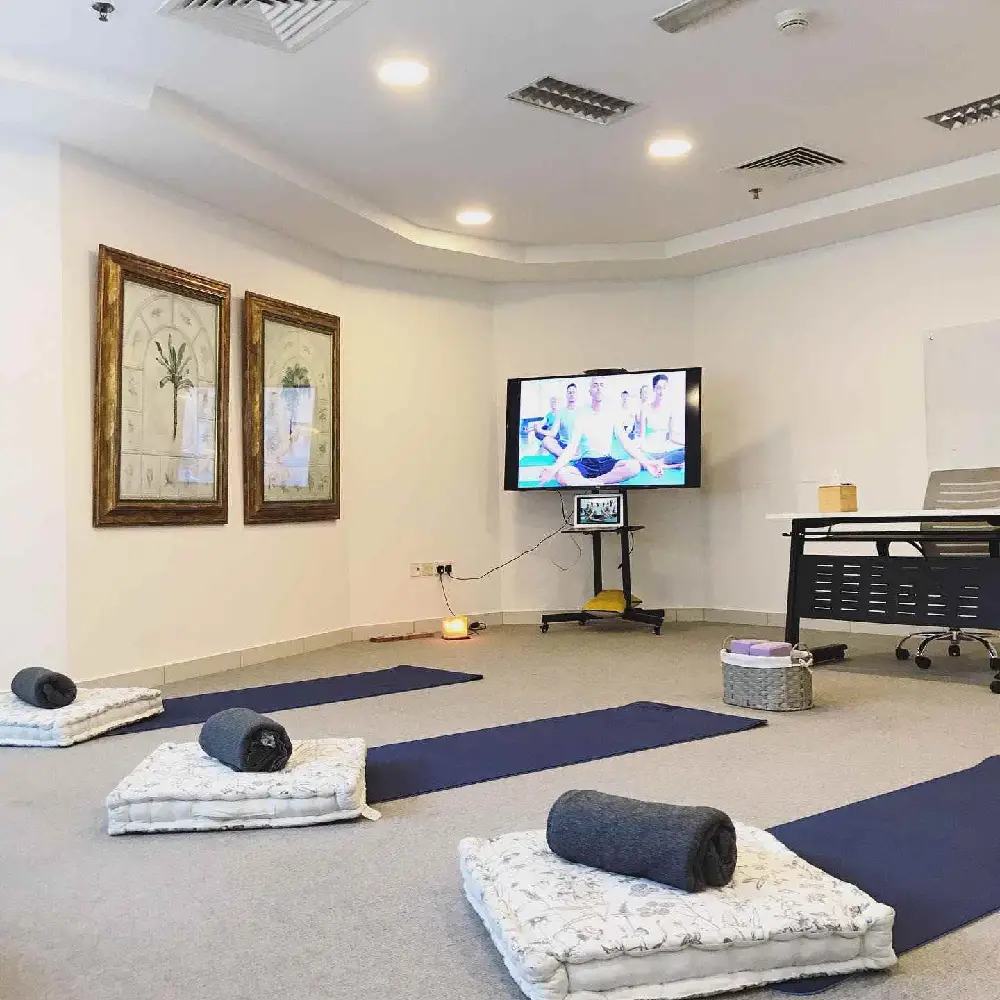 A unique meditative workshop that is an amalgam of 3 different healing modalities. As a result, you will not only feel restored and rejuvenated but also learn some useful self Acupressure techniques that can you can apply in everyday life, to ensure well-being.
The workshop program includes:
🖐🏻 DIY acupressure with mindful breathing and affirmations
🕉 Restorative vinyasa yoga sequence with Pranayama
🎶 Long Yoga Nidra with Himalayan singing bowls and Pranic non touch Reiki on each Participant
Acupressure is an ancient healing art that is based on the traditional Chinese medicine practice of acupuncture.
With DIY acupressure, you apply pressure on specific points on your body by using your own fingers instead of special acupuncture needles. It makes it an easy and accessible practice to incorporate in your daily routine.
Acupressure therapy stimulates the body's circulatory, lymphatic and hormonal systems and that helps to relieve stress and anxiety, improve sleep, relax your muscles and joints, regulate digestive issues, minimize headaches and migraines, and is also beneficial for back pains and menstrual cramps.
The powerful synergy of yoga asanas, acupressure, Pranic Reiki and sound healing gently activates your parasympathetic nervous system and creates a sanctuary for healing and relaxation.
Anisha, an acupuncturist, yoga therapist and Reiki healer with over 18 years of practical experience, is based in Mumbai and coming to Dubai only for a few days to present this concept of AcuYoga Sound healing, that she has developed.
We invite you to come feel the magic .